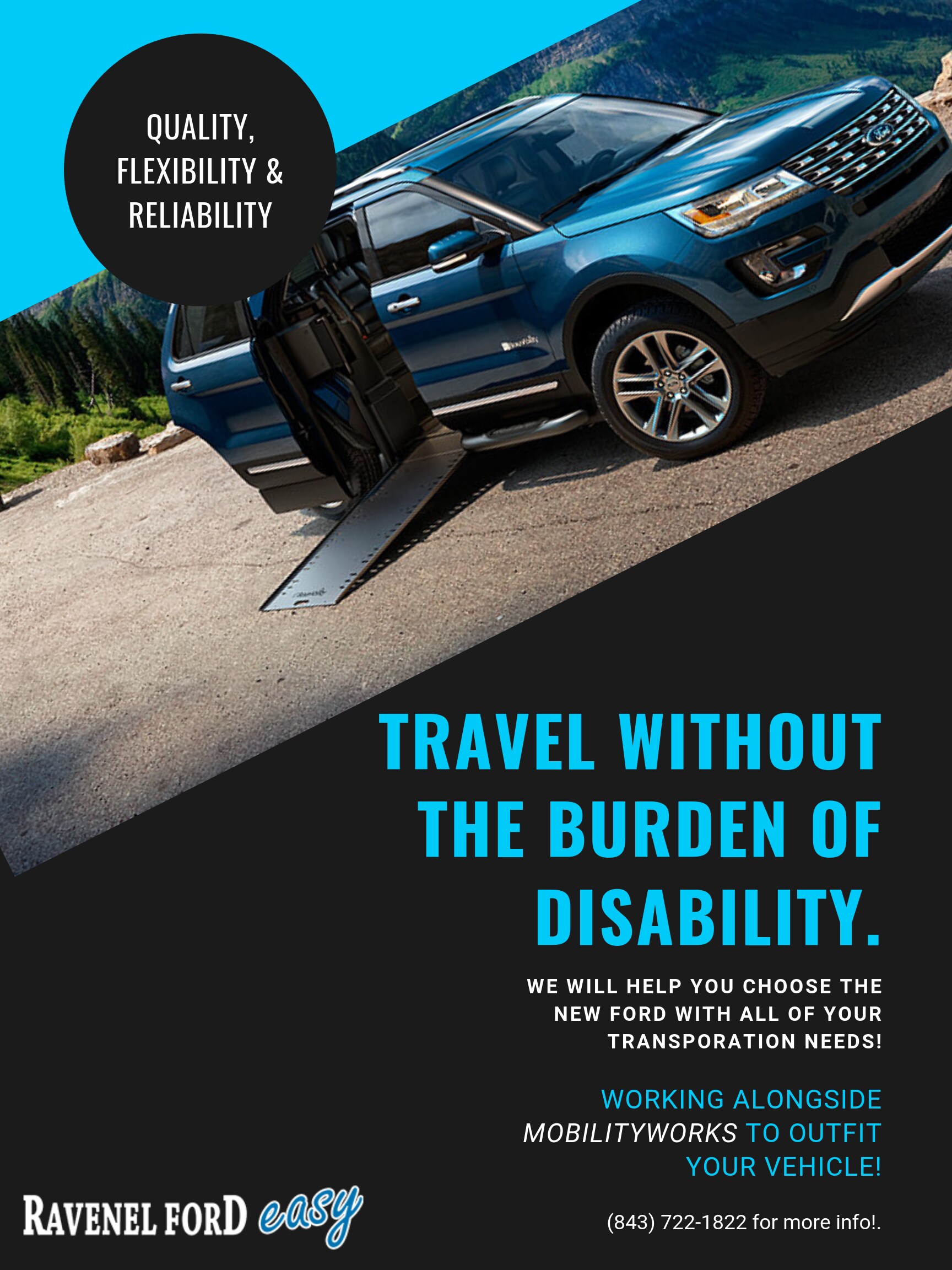 If you need your new Ford converted for wheelchair and/or disability access, you have found the right dealership! 
We work alongside the industry leader in wheelchair accessible transportation to offer you the most comfortable vehicle for you. Offers include wheelchair lift repair and installation, electrical component repair, tie-down installation, restraint belt installation, step repair and installation, and seating repair and replacement. 
There is even specialized on-site training available from product specialists for proper wheelchair securement, lift operation and more! 
Call us today at (843) 722-1822 to discuss more about how we can get you into your perfect new Ford without the burden of traveling with disability!