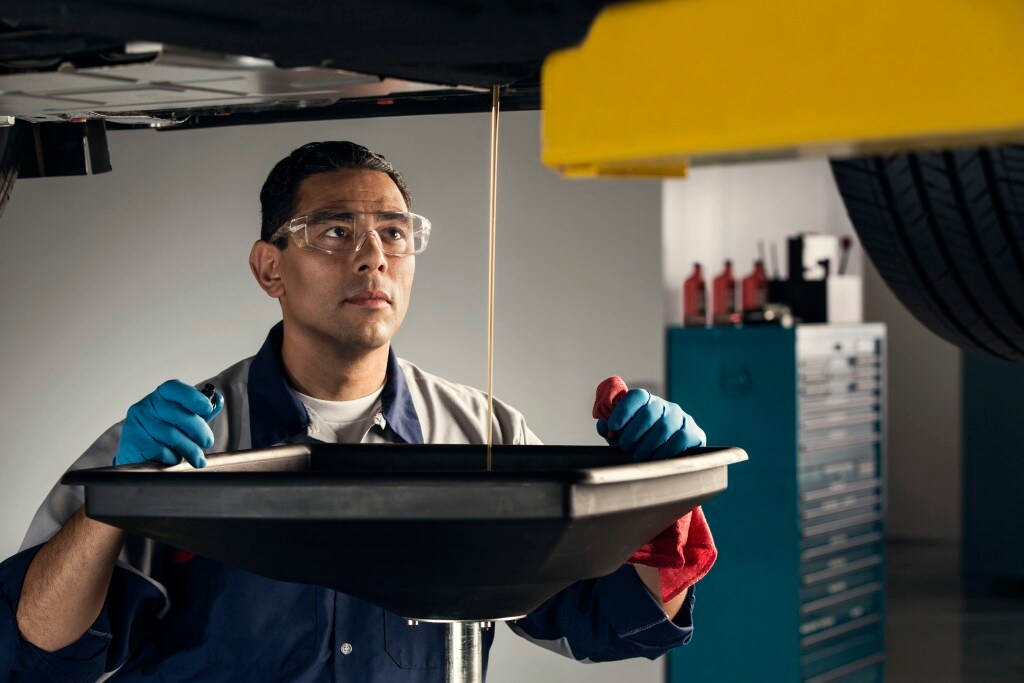 Our Ford dealership helps customers long after they've bought a new Ford from us as we have a service and parts center that will keep your Ford truck, car, or SUV running. We love talking about our Ford models and how to best take care of them because we want our customers to enjoy owning their Ford to the fullest extent. Below, we talk about some common summer vehicle maintenance tips and why you should let our technicians handle them!
Get Ford Service at Ravenel Ford
The Ravenel Ford service center employs trained technicians that know their way around any vehicle that enters our shop. Just like our sales team, our service center follows the "Keep it Simple" mantra, which means no pressure on our guests and more understanding about the work we're doing or the service your vehicle needs.
What are some vehicle service areas to keep an eye on during the summer? Well, keeping up with fluids, especially engine oil, is vital throughout the year, but even more so during the heat of summer. That heat is also tough on tires, and it's essential to be at the right pressure so that you don't get a blowout. Other summer vehicle maintenance tips include making sure your A/C is working correctly, and we can clean out your car so that you can enjoy the nicer weather in a clean Ford!
Buy Ford Parts Online
Summer is also a terrific time to work on your own car yourself, and many do so after buying genuine Ford parts from us. As a Ford dealer, we're who to trust for auto parts that are made for your model. We have many in stock, but you can also put an order in and have no hassles coming to pick it up!
If you have questions about the benefits of working with a Ford service center or buying auto parts from us, just give us a call or send an email our way and we'll get back to you!