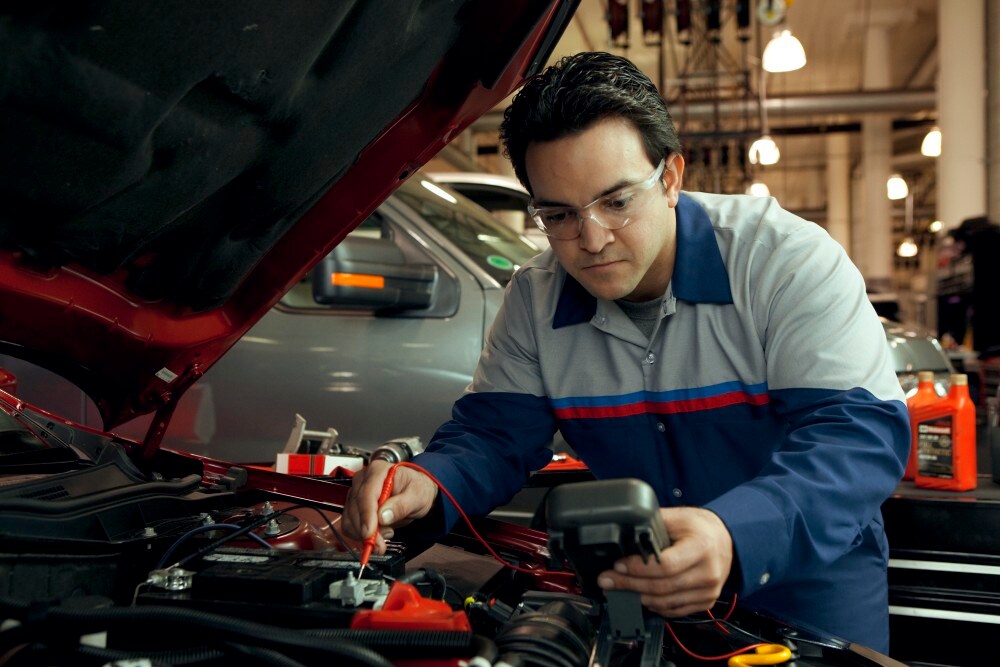 Panic sets in pretty quickly when your car starts making odd sounds or driving differently than normal, and many times drivers can't pinpoint what's wrong with their model. Well, the service center at Ravenel Ford is here to help you if you feel that there's an issue with your vehicle! We've helped many drivers stay up to date on their Ford maintenance plans, and we love to do so because it lets our customers get the most out of there driving experience. Below, we discuss some auto service FAQs and how to find when your vehicle has an issue.
Finding What's Wrong in Your Vehicle
It's vital to find the problem whether you've noticed your vehicle driving funny for some time or recently hit a pothole that seems to have caused some issues. Putting off auto service can lead to more damage, which is both dangerous and more expensive to fix. But, it's quite easy to connect issues in your vehicle with the component that may be worn or broken. If your ride is uncomfortable, it could be an issue with your alignment. Car not starting? Most likely a battery issue. Or, if you feel that your car isn't stopping as quickly, that's definitely the brakes and definitely something to get checked out. Our team can perform a multi-point inspection to find what's wrong with your model, or you can buy Ford parts from us if you want to fix it yourself!
Schedule Auto Service with Ravenel Ford
It's easy to schedule auto service with us, and our technicians work quickly so that you're not without your model for long. We can handle simple Ford maintenance tasks, like an oil change, as well as other more serious repairs. Our hours also make it easy to work around your schedule! If you need help finding an issue in your car, you can always call us, too, we're committed to helping our customers and the community, and it doesn't cost anything to call and talk with our professional technicians about any issue that you're having.