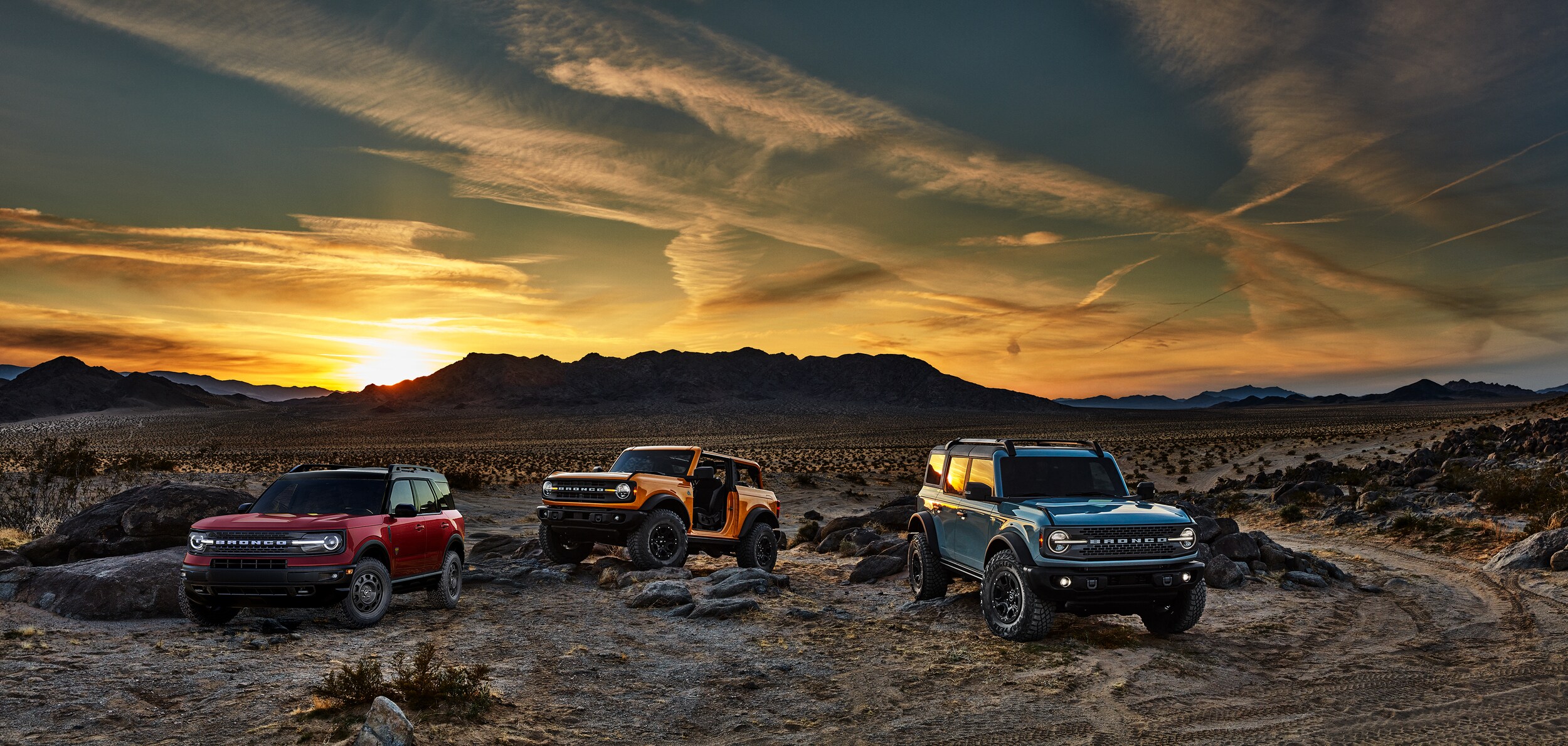 We love it when a new Ford model enters our lineup, but we're especially excited about the 2021 Ford Bronco arrival near Walterboro because we love what this new model provides. The Ford Bronco is an icon of the off-roading community, and the new Ford Bronco continues that tradition while providing smarter features and engineering aspects to make your adventures more fun. We've received a lot of Ford Bronco updates in the past few weeks, and we share some of what we've learned about this off-road SUV below!
What We Know About the 2021 Ford Bronco in Ravenel
There have been a lot of 2021 Ford Bronco details released recently, so we'll cover the highlights and aspects that we're most excited about. To start, every 2021 Ford Bronco for sale near North Charleston comes standard with four-wheel drive and an EcoBoost engine, not to mention the 11.6-inches of ground clearance and exceptional water fording ability. These engines provide up to 400 pound-feet of torque, and off-road enthusiasts will love the seven-speed manual transmission that has a gear specifically for slow-speed cruising over tough terrain.
Another aspect we love about the new Ford Bronco is that it comes with so many options so that you can make the Ford Bronco uniquely yours. There are several trim levels, 11 exterior color choices, and over 200 accessories available. The Ford Bronco also lets you take the doors and roof off so that you truly get to enjoy the great outdoors, and if things get messy, it's easy to wash out the interior without damaging anything!
Get More Details on the New Ford Bronco Near Charleston
These are just some of our favorite details we've learned about the upcoming 2021 Ford Bronco, so reach out if you have any questions about items we covered or things you want to learn more about, like the many technologies in this new Ford SUV!