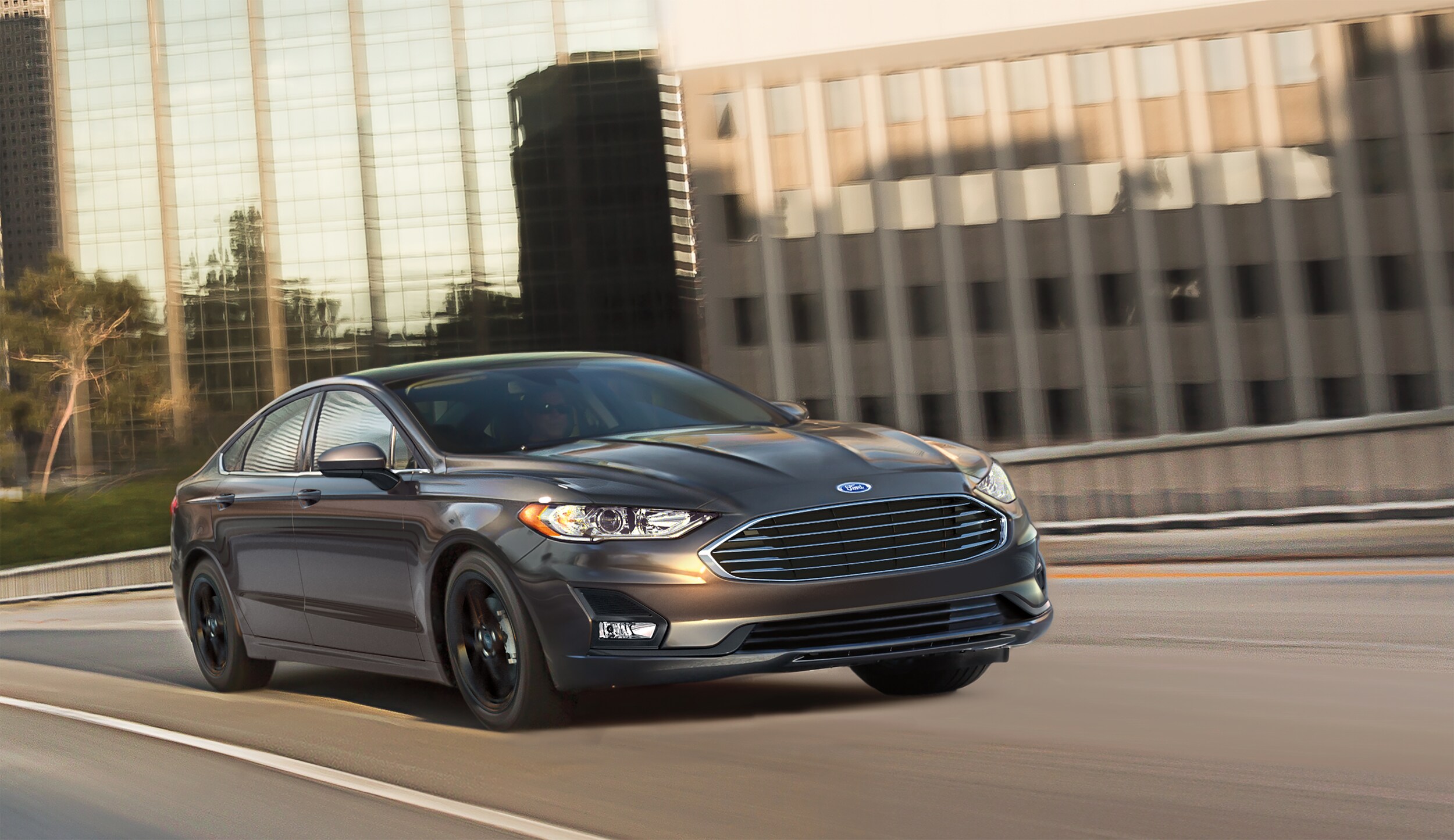 ?Think that it's time for a new car? For many drivers, it probably is since our 2019 Ford cars in Ravenel offer all sorts of cutting-edge tech and improved engineering over older models, so you get to enjoy your time on the road even more. Whether you're looking for an affordable compact or a heart-racing muscle car, the 2019 Ford car lineup at our dealership has what you desire, and if you'd like to learn about these new car offers in Ravenel, read below on what to expect!
Highlights of Our 2019 Ford Car Inventory in Ravenel
2019 Ford Fusion
Ford's take on the mid-size sedan delivers the characteristics drivers crave from the class, like sportiness and efficiency, while also refusing to blend in with the other sedans on the road. The 2019 Ford Fusion provides loads of powertrain options, from a Fusion plug-in hybrid to a powerful V6 engine with 380 pound-feet of torque. Plus, it has a large cabin and features to ensure comfort and peace of mind when on the go.
2019 Ford Fiesta
A step down in size but not quality or value, the 2019 Ford Fiesta is a compact sedan seating five and providing unique style and options galore. It's efficient on both the highway and in the city, and it is plenty exciting with its precise maneuvering and zippy acceleration. Every 2019 Ford Fiesta trim level is affordable while providing all sorts of amazing features and add-ons.
2019 Ford Mustang in Ravenel, SC
Finally, we come to an icon of the Ford lineup, the 2019 Mustang. The Mustang's history is long and rich with many finding all the excitement they need in this classic muscle car, and the 2019 Mustang keeps the look and performance that helped make it famous while adding technologies that improve driving feel and convenience when on the go. In short, it's one of our favorite Mustangs yet.
You'll find all of these models, along with our popular 2019 Ford trucks and SUVs, in our new Ford inventory, so be sure to check out those offers to find the right Ford match for your lifestyle!