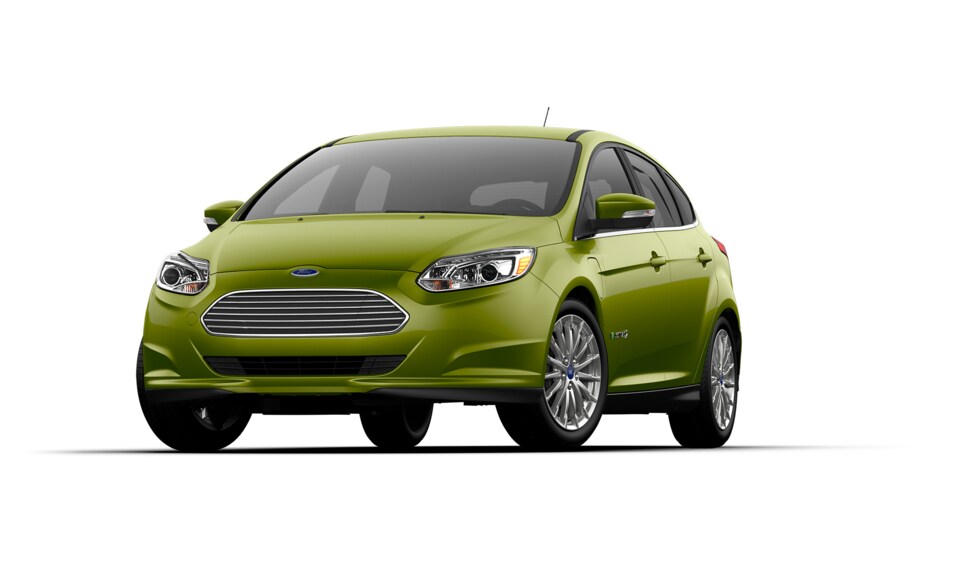 ​
Looking to lower your carbon footprint? The easy way to reduce your emissions and help do your part for the environment with the Ford Focus Electric. Don't be fooled into thinking that you have to sacrifice quality, performance, and technology just to get the efficiency you need.
The Ford Focus Electric comes standard with a single electric motor, along with a lithium-ion battery. Around the charge port is an LED state-of-charge indicator bar that illuminates once you connect the charge cord. This will tell you that the battery is charging, and how complete the charge is. You'll also love the fact that you don't have to worry about oil changes for your focus electric. Go further with the EPA estimated driving range of 115-miles and a combined MPGe rating of 107. At one of the public DC Fast Charge stations, you can charge your Focus Electric in as little as 30 minutes.
On the dash, you'll find the LCD SmartGuage with EcoGuide Instrument Cluster. This has a customizable display allowing you to see real-time driving metrics. The exterior gets a unique style and design as well. Choose from any of the striking exterior colors and watch as heads turn as you drive through Ravenel. The front grille is unique and distinct, and when paired with the 18-inch aluminum wheels, you'll love how good your Ford Focus Electric looks.
Want to experience it for yourself? Come see us at Ravenel Ford to take a new Ford Focus Electric today to see exactly how you can integrate an electric vehicle into your lifestyle.