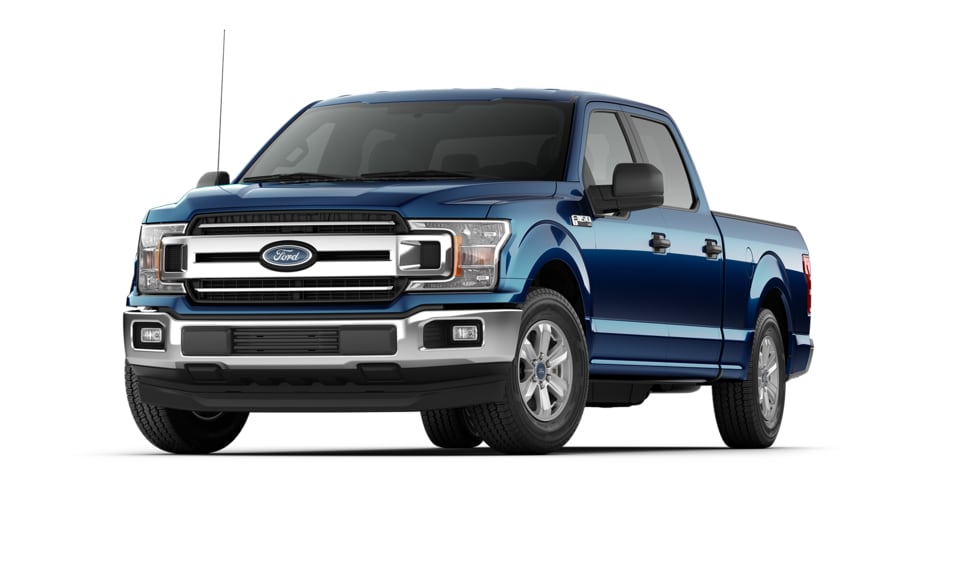 ​
All-new for 2018, the Ford F-150 adds a diesel engine to the already power-packed engine lineup. Built on the heritage of the 6.7-liter Power Stroke found in the Super Duty lineup, this new diesel engine packs all the punch you want, just in a compact size.
3.0-liter Power Stroke Turbo-Diesel
This new engine is rated to provide 250-horsepower and a 440 lb-ft of torque, at an impressive and useable 1750 rpm. This engine is paired to a 10-speed automatic transmission for smooth acceleration and delivery of power. You'll have a maximum towing capacity of 11,400 pounds and a max paylod of 2,020 pounds. You'll easily be able to tow and haul your daily light-duty needs, all with the efficiency you love from diesel engines.
So why choose a diesel engine for your pickup truck? For most drivers, the choice comes down to efficiency. With technology like the 10-speed automatic transmission and automatic start-stop, efficiency is boosted, without having to sacrifice on fuel economy when you need it most. The EPA-estimates that the properly equipped Ford F-150 earns 30 mpg on the highway and 22 mpg in the city. Those are some of the most efficient numbers of available trucks on the market today.
Your Ford F-150 with the 3.0-liter Power Stroke turbo diesel engine is available in rear, four, and all-wheel drive, and on numerous trim levels. If a new diesel truck is in your sights, you owe it to yourself to test drive a new Ford F-150 equipped with the exciting new option. We'll show you exactly why you should upgrade to the powerful and capable Ford F-150 today.